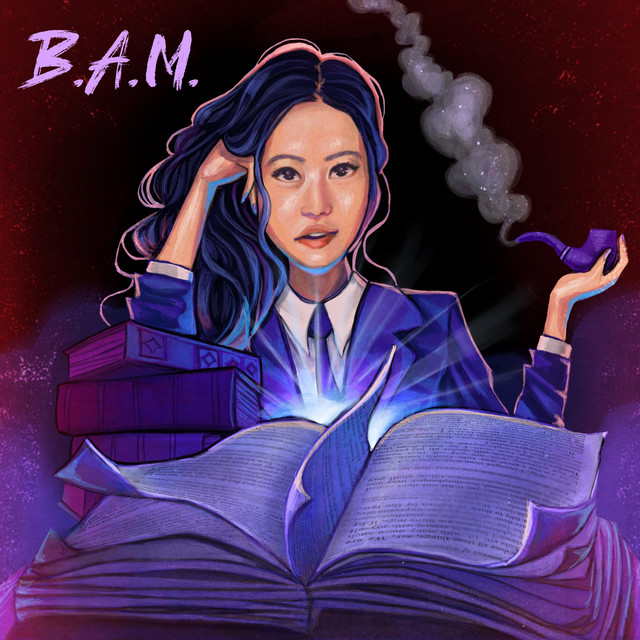 Popular mukbang and ASMR YouTuber Stephanie Soo revealed her marriage to her long-time boyfriend in a video titled "We got married!" shared on the platform on Friday, July 21. The clip featured the hours leading to the happy couple's wedding with heartwarming messages from their family and snippets from the ceremony.
Soo is a South Korean-American social media personality who shared her first video back in 2017 on her channel MissMangoB*tt. She initially shared content related to daily vlogs, lifestyle, and ASMR videos that gained her fame. In 2018, she launched her namesake channel, Stephanie Soo, which featured mukbang videos and currently boasts over 3.2 million subscribers.
While she posts new content almost daily, the 27-year-old influencer prefers keeping her private life out of social media. While her now-husband has appeared in several of her videos, she has been super secretive about him and has never revealed his face. She refers to him as 'MisterMangoB*tt,' a play on her online moniker.
As much as the YouTuber is open about her relationship, she has never revealed or openly confirmed her now-husband's identity. One of her more popular videos features her then-fiance and is titled, "Fiance speaking only Chinese to me for 24 hours!! Frustrating but I won $300."
While Stephanie Soo has not revealed his name, Dirt.com reported that her partner's name is Rui Qian. Much remains unknown about him as there is very little information on either of their social media profiles. The website also reported that the couple has brought their first home together in Sherman Oaks.
MisterMangoB*tt's face is hidden in all of the influencers' social media posts using a panda emoji or a head. Many have questioned the reason behind the hidden face calling it a ploy for clout, while others believe she is trying to protect his identity.
The two reportedly met in the early 2010s through a mutual friend on Facebook. They began talking after Soo broke up with her boyfriend and liked five pictures of Qian on Instagram, with the two soon exchanging numbers.
The couple had their first date at a local Mexican restaurant, Moe's Mexican Grill. As per the report by Dirt.com, Soo's husband has worked as a sales executive and watch expert for Harry Winston since 2015. His IG account, @mistermangob*tt, additioanlly reveals that he is a fashion model.
At one point in time, a photo of someone named 'Rui Qian' went viral that Soo's followers claimed was MisterMangoB*tt. However, the YouTuber never addressed the rumor.
As the news spread, internet users shared wishes for the happy couple. Many thanked the content creator for sharing the wedding with them, while others commented on the beautiful ceremony and the couple's families reactions an messages. Several were moved to tears after hearing the couple's vows. Here are some comments seen under Stephanie Soo's YouTube video:
Stephanie Soo had been teasing her wedding since January this year. In 2019, the 27-year-old mukbang YouTuber took to Reddit to announce her engagement with Rui. No other updates have been shared by the YouTuber as of now.